Latest News
Another Satisfied Customer!
At Emerald Lawn Care we value customer feedback, that's why we were especially pleased when we received the photograph below of a customers lawn after having been cut. The photograph was accompanied with the words "very impressed with the quality."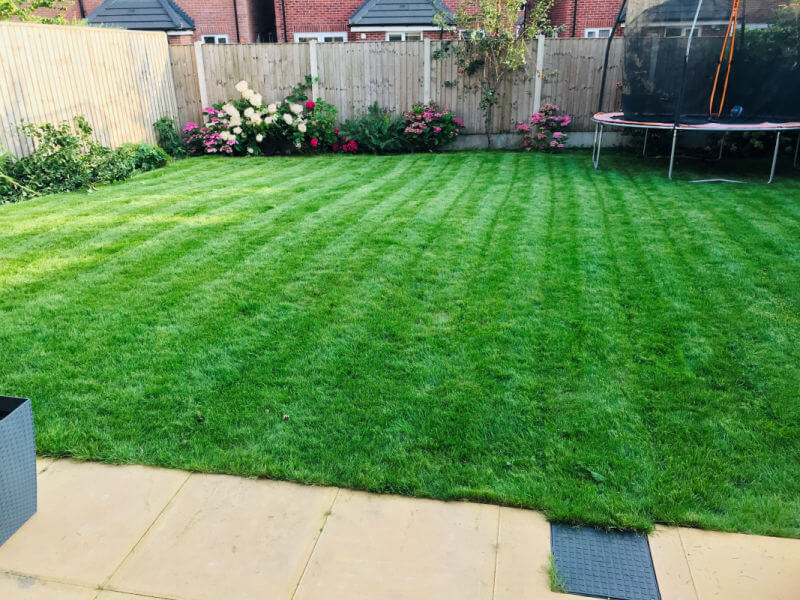 Newsletter Autumn 2018
Click here to download our Autumn 2018 Newsletter.
Residents in Winsford go all green-fingered!
At Emerald lawn care we are great believers in giving something back to the local community and supporting residents.
Emerald lawn care director, Keren Dack, recently donated her efforts to creating a memorial Bee garden with her neighbours in memory of the victims of last year's Manchester Arena attack.
As a resident of the Mere view Estate of ways green in Winsford, Keren decided to take the
responsibilty for the project on a patch of land left unattended by the Original Builders.
The project involved the whole community with children working side by side with their parents and local businesses.
Shrubs, plants and tools were donated by local businesses Wyevale garden centre and total tools.
Can you spot the difference?
The lawn on the left has been treated by Emerald Lawn Care while the lawn on the right hasn't been treated.