Welcome to Emerald Lawn Care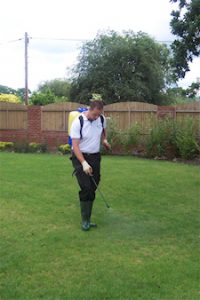 Emerald Lawn Care is a dedicated independent team specialising in the treatment and maintenance of domestic and commercial lawns.
With over 16 years experience in developing beautiful lawns Emerald Lawn Care can provide tailor-made treatment programs to suit any garden whatever the size and condition.
Thank you for the service over the last 2 years. It has been superb.
Find out more now
Our team will be delighted to answer your questions. Please contact us by phone, email or online.